A Healthy Environment & Your Business' Revenue
You probably didn't know that having a clean office and a healthy environment could significantly drive your business' revenue upwards. This fact could be vital when it comes to deciding whether to outsource cleaning services from a professional cleaning company or continue doing these services in-house.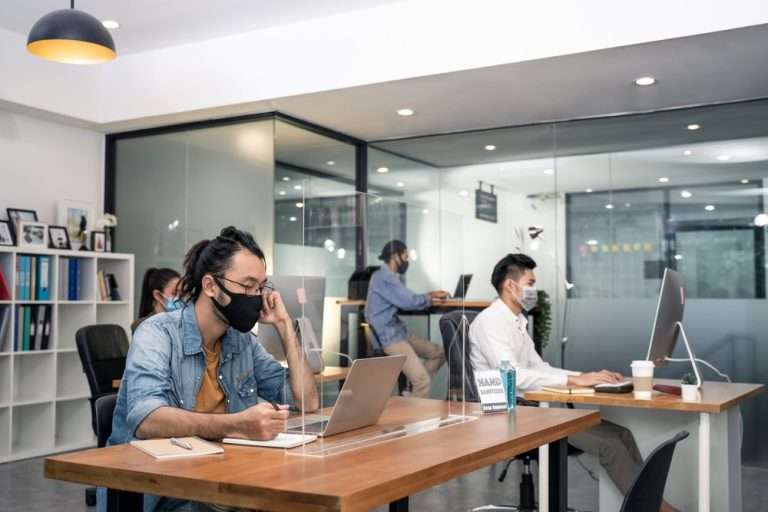 First Impressions Could be Fateful to Your Business
 A clean office and an inviting environment are essential for making a strong first impression, regardless of whether your business is characterized by client visits to the office or occasional visits by customers. While employees working in the office may put up with uncleaned floors and dirt in the corners, these sights may be a total turn-off to those visiting the office. A spotless floor and clean windows may be the deciding factors in a potential sale, and this show that even the finest of details matter.
 Littered vs. Clean Office
Office clutter can contribute to employee stress. Unfortunately, such employees who are stressed-out may not always perform optimally compared to those who work in clean environments. It's true – employees have a duty to declutter their desks and working spaces. However, general office cleanliness is hugely important. A decluttered office can inject positivity into a working environment, and in turn boost the productivity of the employees. By hiring a window cleaning company to keep your office clean, employees will work in a naturally lit space. This is not only relaxing but also good for their productivity.
A Neat Office Reduces Sick Leaves
A clean office is a healthy office. Employees in the US for instance, miss about 75 million workdays as a result of flu alone. When employees are out with sickness, business revenue hurt. Cleaning and maintaining a hygienic office are effective ways of keeping employees healthy and at work. Whenever sick employees report to work, they put others at risk and could easily spread the illness to the entire workforce. Outsourcing the services of a cleaning company can help keep your office germ-free and ensure that your employees are efficient.
A recent study by Kimberly-Clark Professional reiterates this argument. The research found that with hygiene wellness programs, employees are 80% less likely to catch a virus in an office holding about 80 employees. To add on to that point, encouraging workers to use hand sanitizers and disinfectant wipes on germ-rich spots like break rooms, desks, doorknobs, photocopying machines, and restrooms further strengthens the efforts of fighting germs and bacteria.
 A Clean Office for Motivation
 Employee motivation comes naturally when you have a clean and tidy office space or work environment. Besides motivation, this can help greatly with productivity.
A new customer survey by Staples Advantage Canada indicated that maintaining a clean and neat workspace bolstered productivity. A massive 94 percent of the participants stated that they feel more productive in a clean office space, with 77 percent saying that they tend to produce higher quality work when working in a tidy and organized workspace.
 A "Green" Tidy Office
It was initially thought that Green Cleaning meant increased costs. It's actually not the case. For example, in a "green" office space, touchless tissue and soap dispensers in the washrooms helps regulate the usage of these products. These devices will dispense a standard amount of the product, typically less than what one would use on their own. With a reduced usage of products, costs go down and there are also less frequent visits to refill. Another fact to consider is that green cleaning products are usually concentrated, and though the costs of purchasing higher quantities are high, you don't have to purchase these products as often.
On matters of generating revenue, marketing and sales are crucial to the growth of companies. When starting a business, you hardly think "clean and healthy space." However, a clean office is crucially important for productivity. Besides reducing sick days, it decreases stress and improves employee motivation. Hiring a professional office cleaning company takes the burden off your shoulders. By leaving the cleaning to a bonded, trusted, and experienced janitorial company, you can focus on more demanding tasks like marketing and sales.
If you're in need of office cleaning services in the GTA, contact Professional Choice and leave the dirty work to us as you focus on generating more revenue!