It is time for you to hire a professional office cleaning service?
It is time for you to hire a professional office cleaning service? The coronavirus threat will pass at some point. However, the memory of the outbreak and the infectious germs being part of daily life is still with us and will be for the foreseeable future.
If we all take a proactive approach together, doing whatever we can to protect the well-being and health of our employees and customers it may help to negate the prediction. Hiring an office cleaning company is one of the business-oriented proactive measures that can be taken.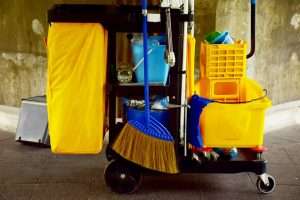 The fact of the matter is, if you own a business in this post-outbreak world, you will need to hire a professional cleaning service. People will also need to be very clean and health-conscious for quite a while after it has ended, and for very good reasons that we all understand.
Whoever you hire to take care of your cleaning needs to be a reputable and experienced cleaning service that specializes in commercial buildings and the high amounts of traffic that these kinds of facilities are faced with. If you have your own employees clean, unless they are janitorial or custodial staff, they are not likely to meet the expectations of many of your employees and customers in this post-COVID-19 world. The following are some of the reasons why this is the case.
Employees Are Not Expert Cleaners
If your employees are not being paid extra to clean, then they will probably not perform all of the required cleaning procedures that are necessary for your business. They might clean at the very last minute before locking the doors and going home. That means they rush through the cleaning and will miss some important steps. Will your employee or you always remember to make sure the office chairs, bathroom stalls and doors, doorknobs, and other often touched surfaces are sanitized? Probably not since you didn't hire them to clean but to be experts in other areas. This is why you need to hire a professional commercial cleaning service.
Cleaning Chemicals Can Be Quite Dangerous
If you are using a commercial green cleaning company such as Professional Choice, then you won' have anything to worry about. However, if you are buying commercial cleaning products but fail to check to make sure they are safe to use together or for your specific facility or you have hired a commercial cleaning service that doesn't make well-being and health a priority, then you might need to be concerned.
Employees have become ill and even died in some cases, due to mixing together the wrong cleaning chemical and breathing them in. To really combat the germs that are being introduced into your business, and not place your employees at risk, then the best step to take is to hire a commercial cleaning company.
Even if cleaning products are used properly by your employees, your customers and staff might still breathe in fumes for several hours after the cleaning is done. It is another important thing to consider. For example, if any employees or you are getting lots of headaches, it might be caused by harsh chemicals used in your cleaning.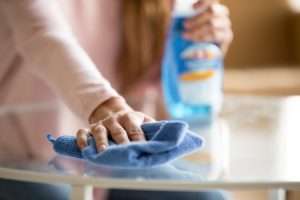 There Are Many Other Germs Besides the Coronavirus
Lately, coronavirus is getting all of the attention, and for good reason. However, people still become ill from hepatitis, the flu, and the common cold.
If you are working in close quarters with other people, then it is not a big surprise when someone gets sick that someone else will probably get sick also soon. Everyone touches the same things, from refrigerator handles to handrails, and doorknobs, pass phones to one another, and shake hands.
Unfortunately, germs like hanging around people. They continue to do so even when they are not affecting the economy or dominating the news. However, with the proper commercial cleaning service, it is possible to keep infectious germs under control.
If you are located in the Vaughan, Brampton, or Mississauga area, contact the professionals at Professional Choice Cleaning. We will be happy to give you a free quote and an onsite assessment today.